A Little about Rylie!!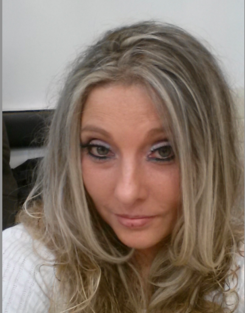 L
Hello,
My name is Rylie and I have been studying Tantra and the Art of the Human Body for many years. I have found that something everyone has in common is "Sexual Interests". They want to know how to "Be a Better Lover". So due to this I have started teaching classes. I very much enjoy my work. I am a very positive person and can teach you to be positive.
When you meet me you will feel the positive energy I have to offer. During each Session and or Workshop you will get my undivided attention. I get my energy from my clients and I am always learning from each client. I feel this is what makes me a better Instructor. You will learn to be comfortable with me and be able to open up emotionally.

During your first Initial Consultation you will learn my theories of Tantra. I specialize in The Lingam, The Yoni, & The Sacred Spot Prostate. I also work with men who have ED and PE I can help you to understand how you can benefit from Tantra in this area. Prostate Cancer is another area that I address during Sessions & Workshops. These are Therapeutic Massages & I firmly believe EVERYONE today could learn something.

My ultimate goal is to provide knowledge of Tantra. I want to make sure you are fully aware of your body's capabilities & in turn use them in your personal Sexual Intimate Relationship.
It is very important to me to provide this type of a service for those who may have always wanted to "Explore" but never had a way of Self-Expression. Tantra has opened my mind to so very many things & I love passing the knowledge on.
I am the founder and director of R & R Tantra Intimate Remedies. I am a Holistic Alternative Intimate Remedies Tantra Coach. In lamens terms an expert in "Sexology" When I provide Tantra intimacy coaching I am is focused on listening and understanding the stress and the strains of sexual relationships in our modern world. What you choose to share with me is kept confidential. Do not be worried about any information being shared. I have heard and helped many others through some of the most strange, hurtful, and emotional situations. I have seen thousand's of clients so not much will shock or surprise me. Please feel free to open up to me as I can only help you as much as you choose to share. Maybe what you need is some detailed guidance about increasing your own or your partner's pleasure. You may have an intimacy issue that affects your marriage and/or your social life. You need to learn how to redirect your focus back to a healthy, vibrant sex life.
I have successfully addressed many issues with sexual intimacy, desire, arousal, communication, orgasms, erections, and a whole list of related issues so there is no reason to be shy or hold back any feelings that you may have/had.
Private sessions are in person at my private studio locations.
My job as a Tantra Coach & Teacher is something I take very seriously & I would hope you do also. I want to make your experience the very best it can be.
In doing so I have a few boundaries I ask to be respected.
Respect Rylie's Space during the sessions. As much as I love attention Ladies & Gentlemen I do not allow touching. I do understand a few of you out there feel it is necessary, however what I teach is not about "US" it is ALL about you.
As far as talking during the sessions I encourage it if it is positive & not stress related.. I also insist that you learn to find your self deep within which means concentration, & focus. It is best if you can clear your mind of any stresses this better helps you to gain the true inner feelings.
I will not in any way discuss my personal intimate life with my clients. Please use respect with your words when addressing me. I will not be mistaken for a Prostitute or an Escort. Guys Tantra is about finding yourself & being able to use that energy & connection with your partner. I'm NOT your partner. I'm here to guide you through the steps of learning the Art of Tantra.

I appreciate those of you who see my teachings as a gift. I believe that what I have to offer can help so many of you out there. I truly know from experience that there is no greater love between two people than Tantra Sacred Love.

Thank you for taking the time out to read about me. It is very important that you know what my thoughts are & my ways of teaching.
If you would like to contact me with any questions please email me at drrylie@gmail.com Feel free to be detailed.

"Remember you are in Charge of your Destiny & Happiness"!!!

Rylie